Sigamos con la musiquita. Comenzamos con una de las rolas de la época punky de los Beatsie-Beatsie Boys. Aparte del ruidero hardcorero de piezas como
Egg raid on Mojo
, en dicho cassette (que ya ha sido reeditado como cd) se puede apreciar ya el sonido funkoso-brooklyniano de los B-Boys.
Cooky Puss
es la grabación de una serie de
prank calls
en donde los chicos se divierten siendo sucios con respetables damas al teléfono; una de esas cosas de las que más tarde se arrepintieron pues la madurez los volvió respetuosos con las mujeres y la naturaleza. Fuera de todo, los chicos bestiales sabían ser muy divertidos cuando se ponían de ofensivos y misóginos (¿qué tal
Girls
, ese himno machista que ya hasta los
Molotronch
coverearon?).
No se olviden de visitar
su sitio oficial
. Para empezar, el arte ha cambiado y ya no es aquél de
To the 5 boroughs
, pero para emocionarnos aún más, han decidido soltar
versiones a capella
de varias de sus canciones. Entre las primeras se encuentran
3 the hard way
,
Ch-Check it out
y
Root down
. Los Beastie anuncian que estarán subiendo una nueva cada viernes, así que, DJs y freaks, ¡a por ellas!
Beastie Boys-Cookie Puss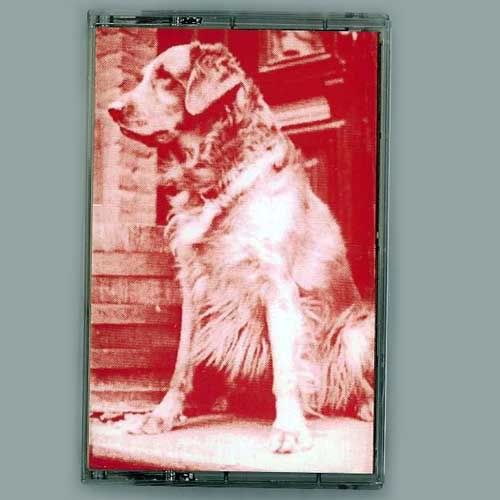 ¿Conocen a
Los Shajatos
? Se trata, ni más ni menos, del grupo que amenizara los martes en el famoso
Pata Negra
, barecillo de la colonia Condesa; uno de los más populares de allí. A mí me tocó verlos en vivo en alguna de esas borracheras espantosas -por heavymetaleras- con Willy Fadanelli. La banda está compuesta por Leo Heiblum, Jacobo Lieberman (el mismo bajista de
Santa Sabina
), Andrés Sánchez y Alexis Ruiz. Uno de estos dos últimos, no recuerdo bien cual, era bajista de una de las mejores bandas del under noventero de la capirucha:
Intestino Grueso
. Juntos tocan lo que podríamos llamar "covers judío-chistoso-folkies".
Su primer disco es doble y además, baratísimo, pues no llega ni a los 200 varos. Contiene, además de algunas rolas propias, sus covers a
Purple Haze
de
Jimi Hendrix
,
Flim
de
Aphex Twins
,
Te quiero tal como eres
de
Billy Joel
,
Que no quede huella
de
Lupe Esparza
y
Black Dog
de
Led Cepillín
(en voz de Poncho Figueroa, uno de los invitados además de la neo-fresa Julie Venegas).
Los Shajatos-El negrito bailarín

No se pueden quejar, los estoy consintiendo demasiado.