El viernes pasado tocó en el Pasagüero Nouvelle Vague. Para quien no los conozca, los Nouvelles son Marc Collin y Olivier Libaux, dos franceses que se hacen acompañar por vocalistas (mujeres) para re-interpretar canciones insignia del New Wave. Los conocedores ya saben de qué va, pero para quien no lo es, se las cuento: Nouvelle Vague es el francés para Nueva Ola, igual que Bossa Nova. Así que esas viejas canciones de bandas del New Wave o aquello que se le parezca (Depeche Mode, The Cure. PiL, The Clash, The Dead Kennedys, etc.), pasan por un moldeado para sonar a los ruidos cadenciosos del Bossa.
Su disco, editado por Luaka Bop, la disquera de David Byrne que también ha editado a bandas como Los Amigos Invisibles y King Changó, cuenta con covers de A forest, Too drunk to fuck, Teenage kicks, etc, etc. Personalmente mi voto va para A forest, en donde le dan una vuelta a los árboles rodeados de niebla del video de The Cure, y la convierten en una selva con humedad y animales salvajes. Pero sobre todo, para (This is not a) love song, una de las mejores rolas de Public Image Limited, la cual les dejo aquí pa´ que la bajen. En el sitio de la banda pueden escuchar más.
Y no, no fui al gig, pues me dio el Síndrome Weezer: ¿qué tal si el concierto me daba hueva, como el de los nerds? Además, ya me imaginaba el Pasagüero hasta su madre, lleno de Condechi boys que acaban de comprar su cd en MixUp y que van porque hay que ser cool, ¿no? Como dice mi cuate Gabriel: bastaba con imaginarme que iba en el metro, en la estación Bosques de las lomas, para olvidarlo, hacerme güey y disfrutar. Pero no, mi estómago no es tan resistente.
Nouvelle Vague-(This is not a) love song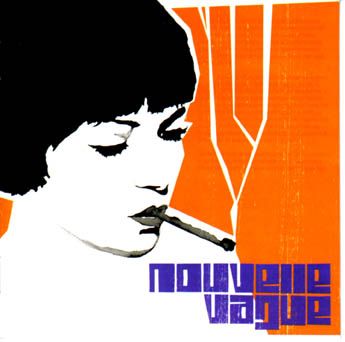 En mi viejo blog, en algún post, hablé de mi top 10: aquellas canciones que más me rayaban en mi vida. La lista estaba repleta de placeres culpables, como debe de ser. Ahora voy a retomar aquella lista, nomás que ahora con las rolas a las que me refiero en versión mp3. La primera de ese top musical es la que creo que es una de las mejores cancionas en la historia. Se trata de Jesus built my hotrod, de Ministry. Ya no voy a explicar por qué me late tanto, nomás escúchenla y lo sabrán. Es de Psalm 69, aquel disco al que también se le puede llamar The way to succeed, and the way to suck eggs. ¡A romper cosas, chingada madre!
Ministry-Jesus built my hotrod

No lo olviden: por aquí estará sonando música. Las canciones estarán disponibles solo unos días y sirvan como muestra, no para fines de lucro, etc, etc, bla bla bla.