¡Qué rápido pasa el tiempo! Ya está en los newsstands el número 45 de su revista para skaters favorita. Este mes sí tiene un bonche de fotos de patinetos chingones, pa´ que los skaters no se enojen. Dentro:
Bauhaus
,
Eva Malva
, reviews de
Audioslave
,
Stereophonics
y
The Mars Volta
. Evil Dog habla de
Henry: portrait of a serial killer
y
The skeleton key
. Además, digamos que el anticomercial de este mes sí está, por lo menos, chistoso, pareciera que alguien se lo hizo al inepto que lo hace regularmente, porque ese güey no es talentoso.
En Enfermedad Social esta vez le tocó su turno a
La Iglesia de los SubGenios
. En Zona Oscura hablo sobre
Viva la woman!
, de
Cibo Matto
y
No tengo miedo
, la novela de
Niccolò Ammaniti
, entre otras cosas. También trae mi Sarcomic, que esta vez se llama "Jesus built my Choco Hot Rods". No dejen de comprarla, que está de pelos, si no fuera por ya saben qué mierdecilla.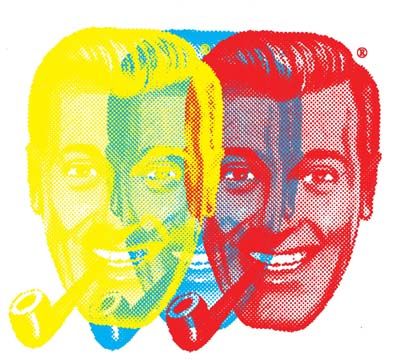 Mañana volverá a haber música en este blog, pero no se olviden de visitar
Bomboro Music
. Las 5 rolas con las que hemos comenzado nuestro audioblog son:
-
Walking back home
, de
Commercial breakup
,
-
Orange Mechanique
, de
Stereo Total
,
-
In the beginning
, de
The Residents
,
-
Come as you are
, de
Dani Siciliano
, y
-
Third eye (live)
, de
Tool
.
Ya saben, ahí están los mails de cada uno de nosotros. Escríbanos para opinar sobre las canciones que estamos subiendo, su feedback es muy importante, no chinguen.