Si lo hubiera hecho concurso, el Garnica ganaba. No quise decir de quién se trataba el vid, porque creo que el primer efecto al verlo es decir: "chale, ¿será un video real?". Podemos decir que
Cunningham
es uno de los mejores directores de videos, y reacciones de ese tipo lo pueden corroborar.
En efecto, el videito de
Rubber Johnny
es uno de sus bizarros experimentos visuales. En la imagen podemos ver un still de
All is full of love
, video para la canción de
Björk
.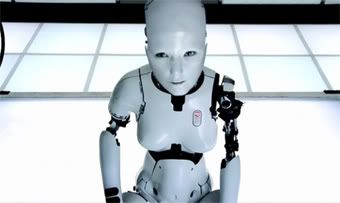 Pero en donde Cunningham ha dejado sin duda una huella indeleble, es en
Come to daddy
, video de
Aphex Twin
(aka Richard David James). Es por dicho videito que la gente lo reconoce.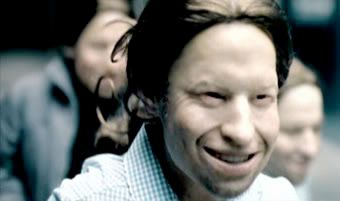 En la foto que sigue podemos ver al Johnny Gomoso sin el efecto que da la luz infrarroja del video. Gózenlo en su máxima expresión. En
este site
pueden ahondar un poco más sobre Cunninham.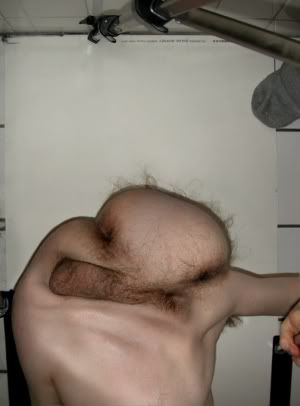 Por cierto, la música que sirve de fondo para Rubber Johnny es también de Aphex Twin. Se trata de un track llamado
afx237 v.7
y apoya perfectamente el ritmo enloquecido en que Johnny bailotea encocainado frente al chihuahua.
Para terminar: no dejen de pasar al blog del
Surfer Nazi
, quien en uno de sus últimos posts me ha dedicado una de sus lecciones retorcidas de historia. El Surfernazi escribe bien chido sus lados B de la historia (la de los Beatles es especialmente chingona). Ah, los blogs permiten que uno lea lo que en otros lados no tiene cabida. Benditos sean!