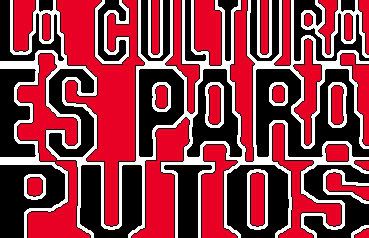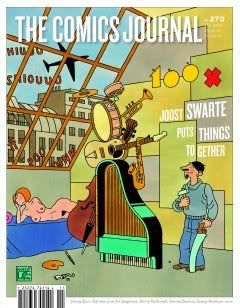 Esta es la portada del número 279 de
The Comics Journal
. Trae una entrevista con
Johnny Ryan
, autor de
Blecky Yuckerella
y a quien
Fantagraphics
le ha publicado varios tomos de sus cómics punzantes y que van más allá de lo políticamente incorrecto (ser políticamente incorrecto es ser irónico y chistoso; Ryan es un cínico hijo de puta). Den click
aquí
para leer algunas reseñas que he escrito sobre sus cómics.
Inicié este post con esa cita de
Miki Guadamo
porque al leer su entrevista me doy cuenta de que los artistas que tiran hacia lados más extremos, tienen puntos en común. A pesar de lo duros que puedan ser las historias de Ryan, lo que busca es una forma de divertir al público.
"There is a kind of a real conservative thing going on with the comics scene now. For the most part, that type of stuff doesn´t really interest me. I do notice that there are a lot of great artists that are doing these comics", dice Ryan, y se deja ir con todo: "They look fantastic, but they´re not very exciting to read, they´re not compelling or interesting. They´re just kind of visual. I usually feel that these people should do graphic design or illustration; they´re not good storytellers".
Para Guadamur, los cómics alternativos no tienen relevancia, pues hacen que un medio pensado para divertir, se vuelva aburrido. Dice que las novelas gráficas son basura. Y Ryan opina más o menos lo mismo. De allí que, a pesar de su dureza, escatología y lenguaje absolutamente explícito, el punto sea divertir. Solo que, además de lograrlo, también llega a subvertir. "I don´t know where the statute of limitations is", comenta Ryan sobre una anécdota personal de uno de sus cómics en el que cuenta que, mientras era empleado de una licorería, orinaba las cajas de cooler.